Posted on
By Courtney Fisher
I just got back from the March market and we have the scoop on what trends to look for in fashion for S/S 2021! From clothing to shoes to jewelry, we got the info on all of it!
Let's get started on what you will want to keep your eyes out for when shopping this Spring!
1. PASTEL and SORBET SHADES
 This year's lot is full of happy colors and playful aesthetics and I couldn't be more in favor of a little fun. We've had a hard 12 months, wouldn't you say so? Leading this season's looks are pastels, so dive into dreamy blues, pale sunny yellows and baby pinks galore. The collections were full of the most obviously happy design elements—such as polka dots, tie dye and fun stripes—against light hues of pale pink, light yellow and sorbet orange. Everywhere we turned, we saw pastels, and we ordered a bunch of it!!
2.  COW PRINTS
Every year it feels like another animal print trend reigns supreme. Cow print can go on practically anything, from pants and jackets to shoes and other accessories. Most cow print pieces that we came across are naturalistic in color, featuring either brown or black spots, but that makes it the perfect print to pair with a number of pieces, from subdued neutrals and pastels to bright neons. One of my favorite purchases at this market is a cow print top... be looking for it soon.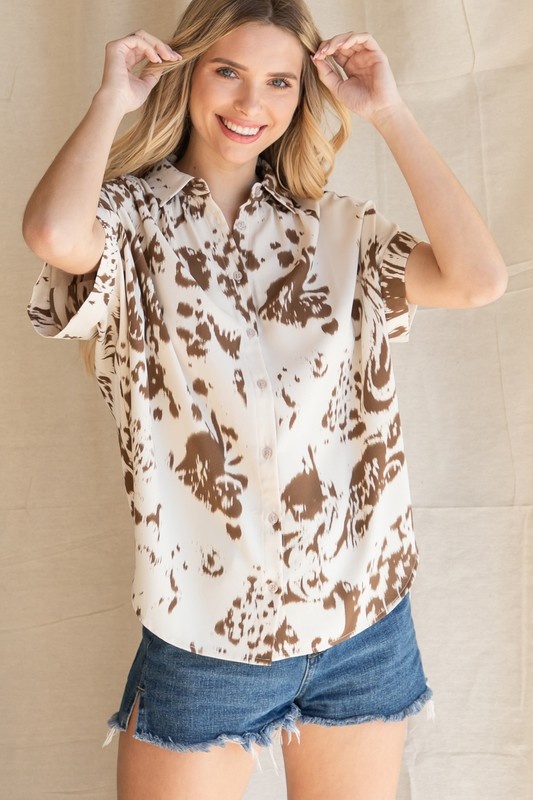 3.  SETS
You can never have enough of them: The best loungewear sets feel like pajamas with an elevated spin. Whether you're working from home or completely off-duty, these coordinated sets are ones you'll wear on repeat for their stylish ease. Some are even nice enough to wear to dinner, believe it or not. Since the biggest criteria here is comfort, keep an eye out for buttery knits and cuddly textures. They should feel like a broken-in tee or your softest sweater. We searched for the perfect sets at market, and ordered all the projected Best Sellers.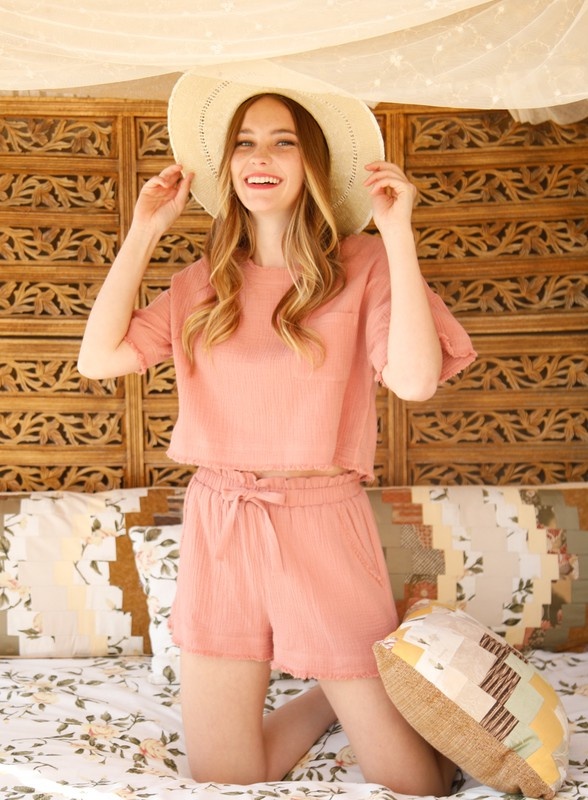 4.  JEWELRY
 To summarize: Pearls, chain links, hoops. 
PEARLS have been on the rise over the past years. And for a good reason. Worn by themselves or in layers, like the Chanel version of very long strands of pearl necklaces, it brings any outfit immediately together. Pearls are increasingly popular in modern and contemporary pieces and are the perfect choice for you, who love sleek and cool jewelry that lasts... and pretending to have a bit of upper-class snobbery is kind of fun ;-)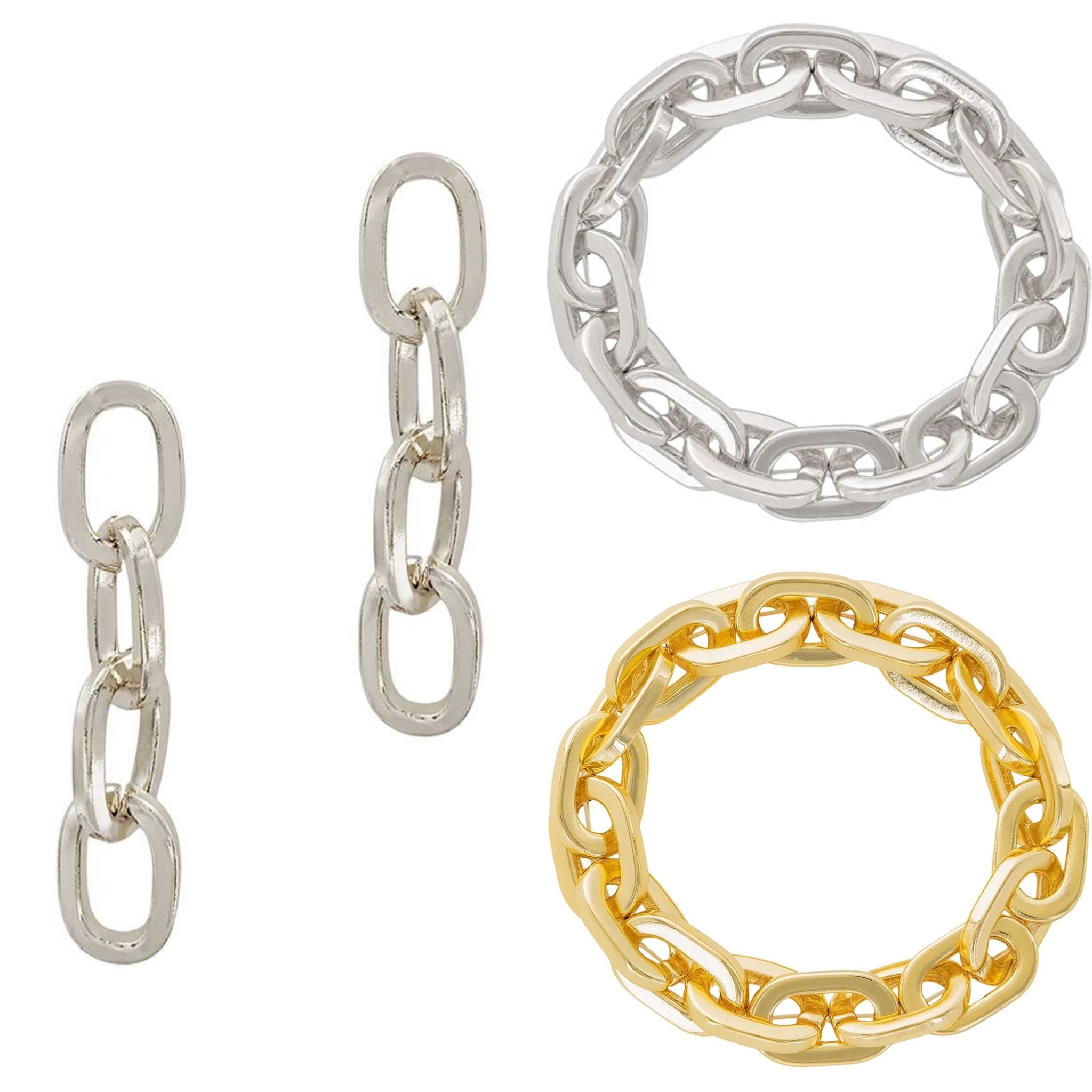 5.  SLIP ON and PLATFORM SANDALS
It was clear that practicality was top of mind for designers and in the demand from consumers. Even if we can't predict what our next six months will look like, we can find relief in the fact that most designers are leaning into familiar styles that should hold up for a couple of seasons still. So whether you're dusting off a pair from last year or switching up your favorite throw-on-and-go style, we've broken down the trends that we think are worth investing in. Slip-ons and Platform (Flatform) Sandals will be your go-to this season!  We think you will be so excited to see what we have coming in soon :
This Friday I'll be LIVE at 4:40pm CST on News 9 showing the BEST Easter Basket gift for boys/girls and I'm going to show my favorite daily planner that I absolutely cannot live without and you WILL WANT ONE TOO!  If you aren't at home, you can live stream the segment on news9.com.
Thanks for reading.  See you soon.
XOXO, 
Courtney